Ghana Government Gives A General Announcement That Tuesday August 4, 2020 Is A Public Holiday
Posted by
China iTech Ghana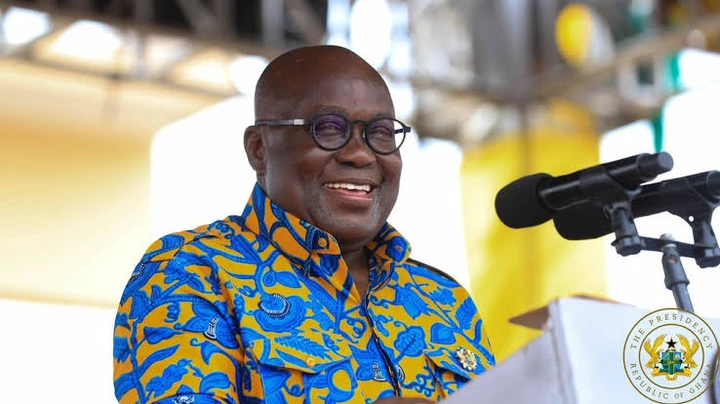 Ghana Government gives a general announcement that Tuesday August 4, 2020 is a public holiday.
According to the information from the president Nana Addo Danquah Akufo-Addo, the people of Ghana should Tuesday August 4, 2020 is a public holiday.
In a statement released by the Ghanaian government to inform the general public and good people of Ghana that August 4, 2020 will be a public holiday in order to celebrate the Founder's Day of Kwame Nkrumah.
The current year's Memorial Day, however, might go in a new direction because of the novel coronavirus pandemic which has so far infected more than of 30,000 people in Ghana.
To remember the 2020 Kwame Nkrumah Memorial Day celebration, the Interior Ministry has reported Tuesday August 4 as a public holiday.
The government, through the Interior Ministry, has declared Tuesday, August 4, 2020, as a public holiday to mark this year's Founders' Day celebration.
This was contained in a statement signed by the Interior Minister, Ambrose Dery.
"The general public is hereby reminded that Tuesday, August 4, 2020, which marks Founders' Day is a statutory Public Holiday and should be observed as such throughout the country," the statement said.
In view of the spread of the coronavirus disease, the public has been advised to "observe the safety protocols associated with the novel coronavirus pandemic (COVID-19), especially in relation to social events at public places."
The general public is encouraged to follow the safety guidelines related with the novel coronavirus particularly corresponding to social gathering at open places, the Ministry forewarned in the announcement
About Founder's Day
The August 4 Founder's Day celebration was introduced by the Akufo-Addo led government to replace September 21 which has been renamed Kwame Nkrumah Memorial Day.
Please mindfully SHARE and kindly drop your comments